About US
Pixel Calyx Systems is dedicated to providing the best customer service and computer repair available to you. Our technicians are skilled in dealing with all computers and gadgets whether you need home or business computer repairs. Our services also include website building and maintenance from start to finish we will manage your domain, hosting, and perform any updates you require. Our team consists of skilled photographers, developers, computer repair specialists, consultants, and many more!  We can edit photo/video and perform drone fly by's and do colour correction to enhance your images. We Work with Charities and Not for Profit Organizations utilizing our extensive wealth of resources via the internet.

Get in Touch
Career Oppertunities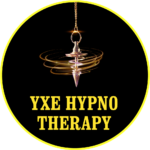 Pranta Saha
Full Stack Developer
"writing code in my sleep, i dream i eat, i am code, call me "Batman""
Tashdid Misha
Field Service Technician
Jerin Sharif
Lead Content Writer
Need Consulting? Contact Us Now!
Its really easy, submit your request, hit send, if you want immediate answers – text or call us directly at 3068507687 – Office hours are final but we work 24 hrs. Feel Free to call anytime.